Photo Gallery
The fellows at the BMS Symp in 1994 having soft(?) drinks at UnderGround, one of the many pubs in Bangalore......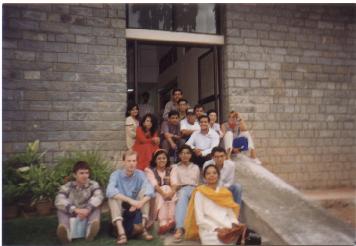 The fellows at the symp on the BMS Campus....
Barbie Dolls????? Katrin, Christine and Maren in Indian Sarees.....

Watch out for this page for new additions from the previous BMS symp.

BMS Melton Foundation
Bangalore.